Our success theme for Fall was Intuition. 
Intuition is often associated with the third eye, or 6th Chakra. But that is just one form of intuition also known as clairvoyance. There are other types of intuition that you may be dominant in. Have you ever had the feeling of just knowing that something was off or that something was perfect. Or perhaps hearing a faint whisper. Or feeling of dread in your stomach. All those are different types or intuition aka "clairs". 
So what was in the Fall box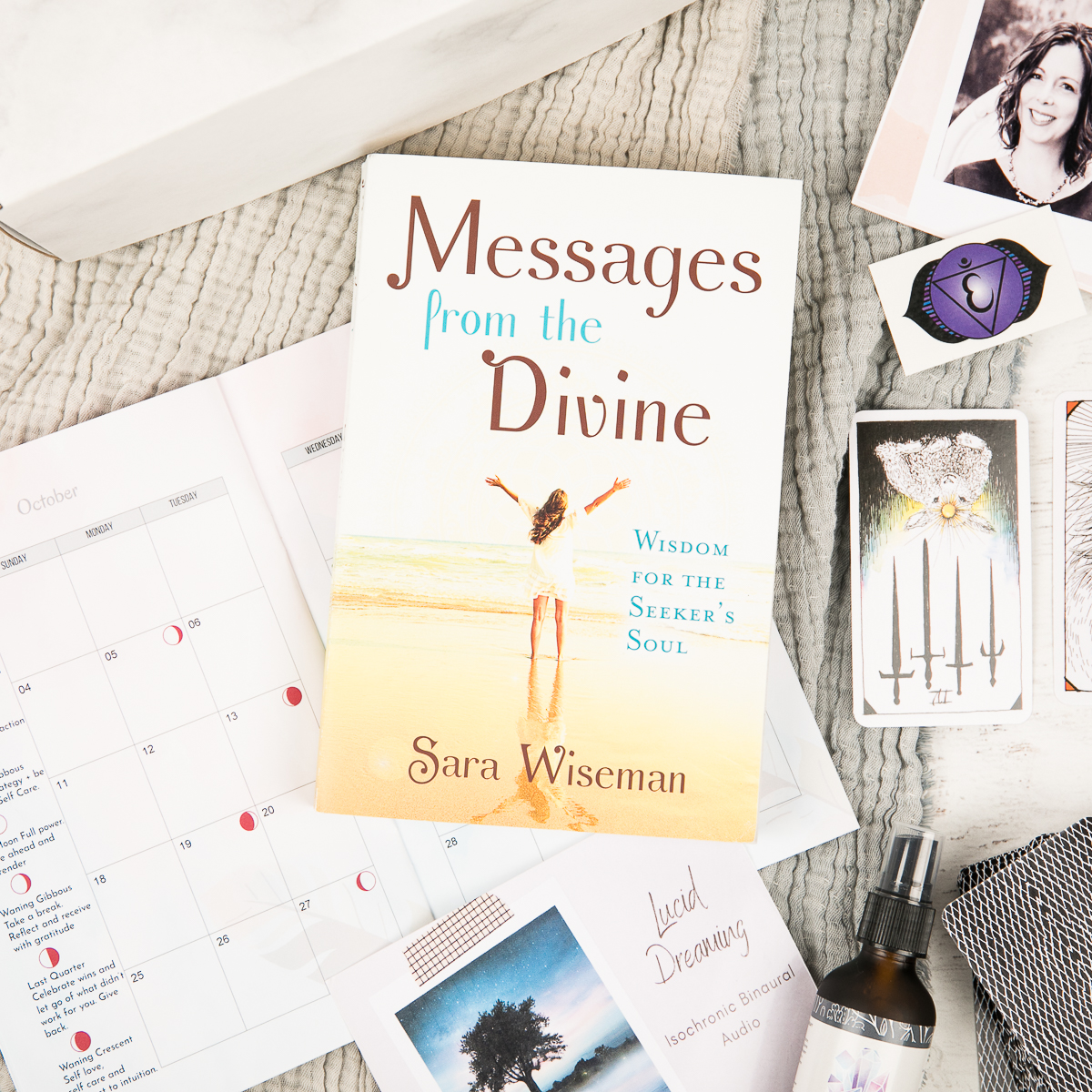 1. Messages from the Divine: Wisdom for the Seeker's Soul by Sara Wiseman $17 
This book will guide you on how to awaken your direct connection to the Universe. Each of the lessons ends with a simple exercise to help anchor the teaching 
2. Lucid Dream Isochronic Binaural Audio $19 
Dreams are a great way to receive intuitive messages and lucid dreaming helps with just that. Using a complex pattern of binaural beat and isochronic tone frequencies dedicated to help you achieve good sleep and have lucid dreams.
3. Chakraboosters 3rd Eye Chakra Tattoo for Intuition, Insight and ESP $3.50 
Created by the Author of The Key to the Chakras, Vickie Howie, this tattoo is not a styling accessory. It removes energetic blocks in your 6th Chakra.It is charged by the crystalline energy of the renowned quartz beaches in Sarasota, Florida.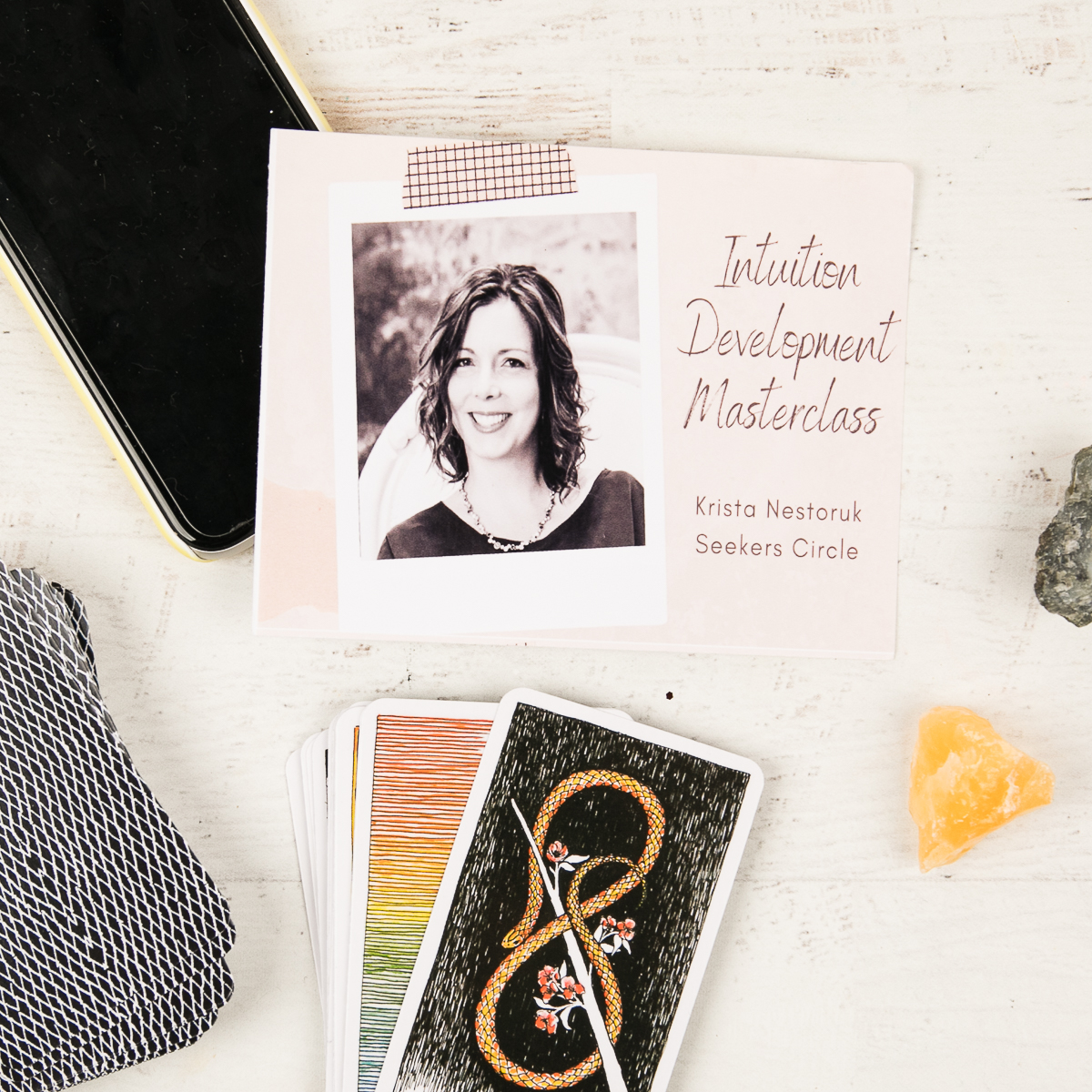 4. Intuition Development Master Class by Krista Nestoruk $57.95 
Krista Nestoruk of Seekers Circle has mastered her intuitive skills and in this master class she breaks down the steps to reconnecting with your own super power - your intuition.    
5. Smudged and Reiki Charged Orange Calcite $8 
Orange Calcite is often used in Shamanic work to give a gentle boost to psychic abilities and intuition. It energizes and cleanses the lower chakras and works especially well with Root, Sacral and Solar Plexus Chakra.. A balanced sacral chakra helps with clairsentience - when we "feel" something is off. A balanced solar plexus is responsible for our "gut feelings" and our ability to not talk ourselves out of it. Orange Calcite works especially well with Root, Sacral and Solar Plexus Chakra. 
6. Wild Unknown Tarot Mini Deck $25 
Each of the seventy-eight cards in The Wild Unknown mini tarot deck is a work of art that explores the mysteries of the natural world and the animal kingdom. Hand drawn in spare, minimalistic style, the striking images invite deep contemplation. Comes with an electronic Guidebook that can be downloaded by scanning the side of the deck.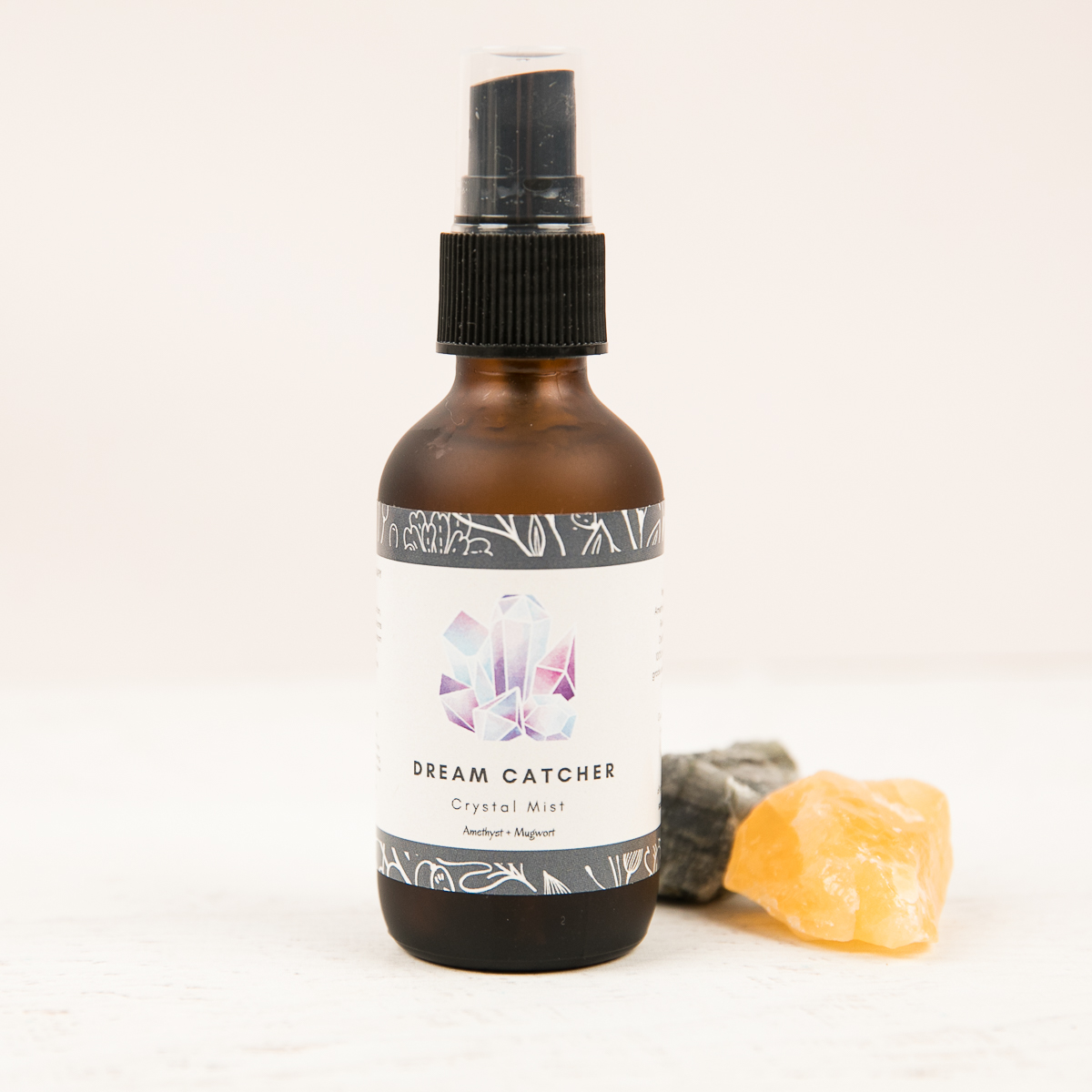 7. Smudged & Reiki Charged Labradorite $8 
Labradorite is a highly mystical stone that heightens intuition and enhances psychic and clairvoyant abilities, making it great for working with the Third Eye Chakra. It also grounds you to help you protect energetically from negative energy. 

8. Dream Catcher Crystal Mist $24 
Induces lucid dreams and increases dream recalls. Contains Amethyst Crystals, Reiki Charged Distilled Water, 100% therapeutic grade essential oils of Mugwort, Lavender, Geranium, and Frankincense. Amethyst is powerful for awakening intuition. Mugwort increases dream vividity and dream recall. Frankincense increases the ability to recall dreams. Lavender promotes deep sleep. Geranium is great for calming mind and helps relax. 

BUY PAST BOXES HERE

HERE IS A YOUTUBE UNBOXING LINK
 
We hope you enjoy this box!