Surrendering feels like going downstream. 
Going with the flow as life takes you, but this is scary for many of us. 
Because throughout our lives, we have had to take care of things ourselves.
I remember at the age of 10, our school had a policy that if you were absent the day before, you were required to bring in a sick note from your parent. If you failed to do so, there were serious consequences. In Indian schools in the 90s, serious usually meant pretty serious.
Now my mom who I love very much struggled with severe depression and often times forgot about these things. 
And at the age of 10, my priority was play time.
And so off I went to school without reminding my mom about the note. 
And when my class teacher found out that, I was "punished" for not bringing a note in.
The punishment was standing outside the principal's office with both hands up in the air with my mouth open for 4 hours. I remember the physical pain and the agony of this experience to this day. 
This experience taught me that if I did not take of my needs no one else would. 
I am sure you have had pieces of this in your life as well.
We learn that life does not operate smoothly unless we intervene.
And from that comes the need to control things and making sure everything is perfect.
But what if we learned to surrender and go with the flow. 
Do what needs to be done, of course, but what about the things that we cannot control? 
What if we surrendered and went with the flow, rather than agonizing over something we cannot fix?
A Course in Miracles says
"The presence of fear is a sure sign that you are trusting in your own strength."
My experience with surrender came when I hit my rock bottom and I realized that I had no where to go and no matter what I did using my own will, things were not panning out the way I wanted them to. 
In that moment, I was left with no option but to surrender. So I said a prayer and surrendered. And as I stopped worrying about my to-do list. I meditated without expectations and went within.
And as I did, the answers came to me.
So if you are at that point where you are tired of figuring things out. Go within and let go. Do the things that inspire you. Do the things that bring you joy. And go within...without expectations. 
You will be taken care of. 
I do recognize that it is hard to think about surrender when all our ego wants to do is to control. So here are some tools that I have found to be beneficial.
Some crystals that aid in surrendering are:
Orange Calcite: 
Orange calcite is connected to sacral chakra. 
Sacral Chakra governs your right to truly feel, to be playful, to go with the flow. 
When you struggle with becoming too rigid in your life, sacral chakra is the one to blame. 
Just carrying an orange calcite with you will induce feelings of joy in your life. Even better if you can meditate with it.
Soulify subscribers - Your intuition box has an orange calcite in it and while you can use it for clairsentience, this is another application you can use it for. 
Energy can be used for so many things - it is our intention that matters.
Mala meditation: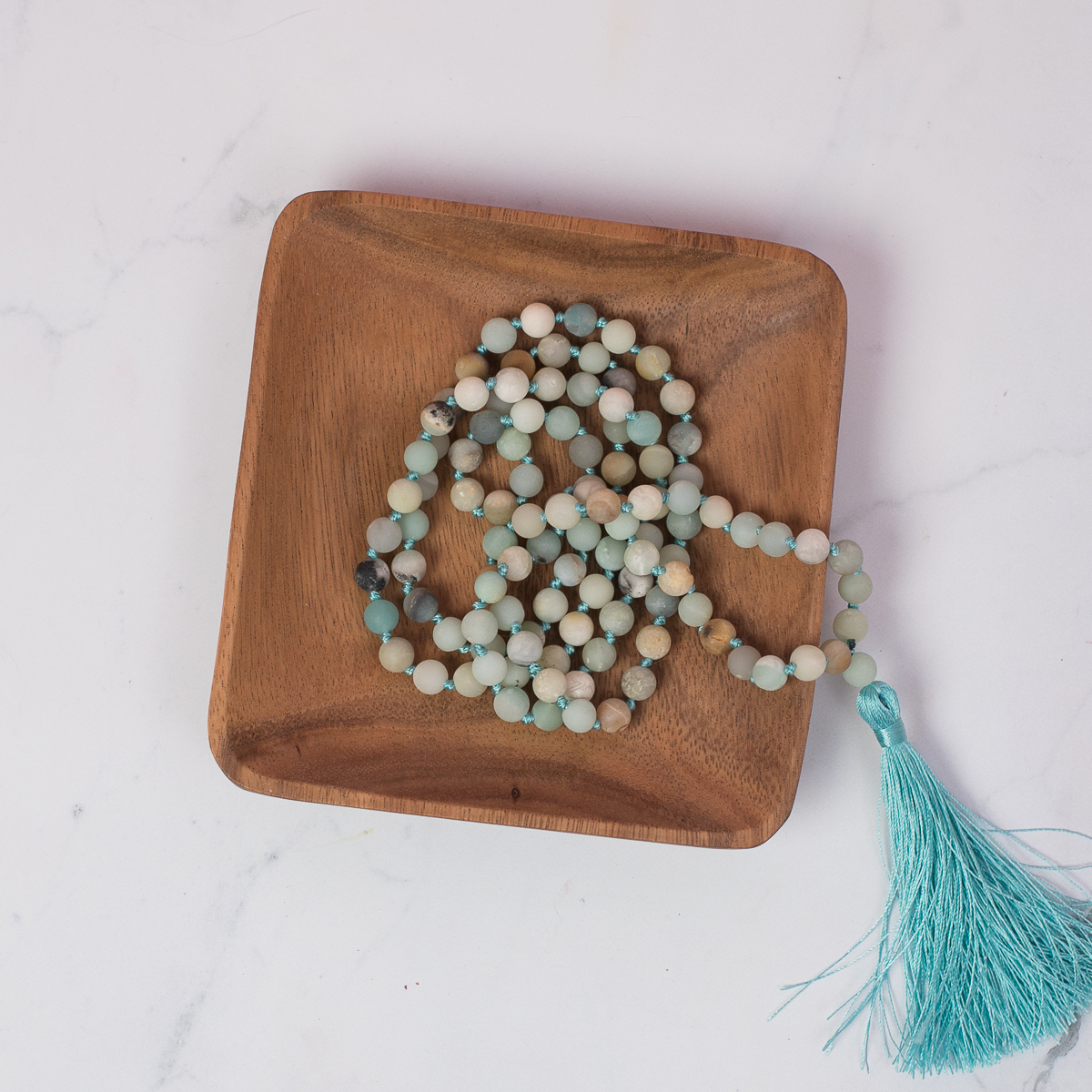 When have too many things on our mind, we struggle with meditating and quieting our mind. 
Mala meditation is a great tool that can be used in such times. 
Use a mala with a calming stone like Amazonite or Amethyst and let each bead fall off your fingers one by one. 
As you do this, focus on the bead and silently use the mantra So Hum (I am). 
"So" as you breathe in and "Hum" as you breathe out. 
As you say this mantra, you will find yourself returning to the present and feeling at peace and grounded. 
Exercise for the day: 
Journal about the one thing that you have been trying to control and it is not going the way you want it to.
Commit that you will not think about that thing today until you feel inspired to.
Now meditate without expectations using the techniques in this article and as you come out of your meditation, focus on the joy and gratitude around you as you feel your emotions lift.
Carry this energy with you for as long as you can.
The answer will come to you either in meditation or as you are in the middle of a joyful activity.
Lots of Love!